Thursday, August 13th 2020
Earnings Results - Cisco And Upcoming Annoucements
Cisco CSCO had a terrible earnings report and the stock was down today. See the rest of the earnings moves and how the earnings season is going compared to option straddle expectations.
Summary
Cisco (CSCO) missed earnings and saw its stock drop over 11%, double what the options market expected. Week 5 of earnings season is seeing options buyers finally getting some headway, with 106% retained. AMAT, BIDU, and PRPL announced after close, and DNKG, HD, and KSS will announce before open tomorrow.
Cisco (CSCO) got whacked today after announcing earnings and missing. The stock was down over -11% double what the options market was expecting in the straddle prices.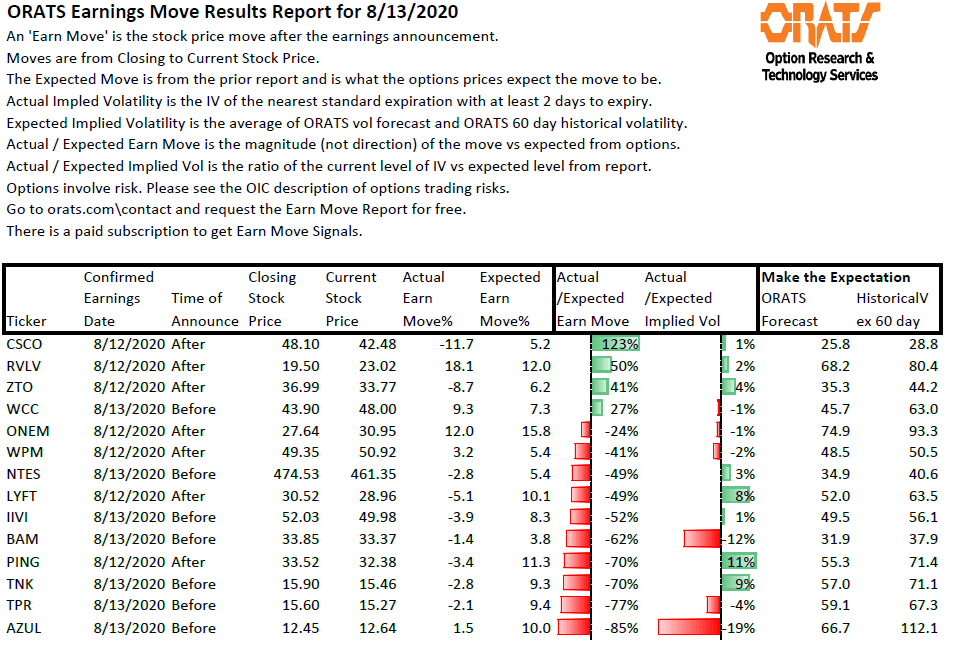 We are in the middle of Week #5 of earnings season and finally the options buyers are starting to get some headway. After atrocious Weeks 1-3, that saw straddles only returning 64%, 53% and 75% of their value back to holders after announcements, Week #5 saw 106% retained.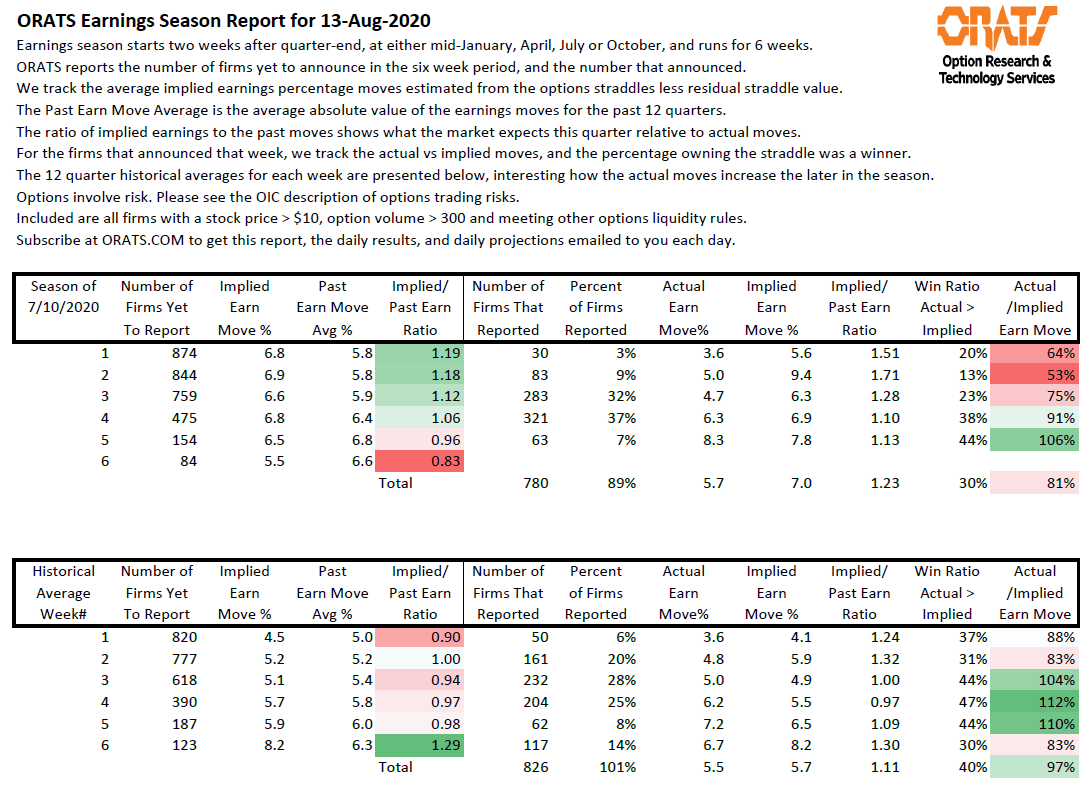 After the close today, AMAT BIDU PRPL announce and tomorrow before the open DNKG HD KSS announce.