Tuesday, November 3rd 2020
Join Matt Amberson on the Options Insider Election 2020 Special Tonight
What will the market do after the election? What happened in 2016 and 2000 in a contested election? Join us for a lively, no politics discussion.
Summary
Join the Options Insider Election 2020 Special to discuss the impact of the election on the markets, look back at the 2016 markets, and explore potential options trades. The current implied volatility surface suggests bumpy times ahead, with IV at 30% compared to 20% in 2016.
Join Christopher Hausman, CMT of Swan Global Investments, Mark Longo of The Options Insider, and me for a no politics election night special tonight at 6 pm CST.
How will the election (and its aftermath) impact the markets?
A look back at the 2016 markets and what happened after.
What options trades may do well?
How might you position your portfolio between now and Inauguration Day?
The Options Insider Election Night Special will answer these questions and many more — including listener questions!
Here's what the market looked like in 2016 when Donald Trump unexpectedly won. The market was trending down into the election and implied volatility was up. After the election, the market popped higher and vol fell.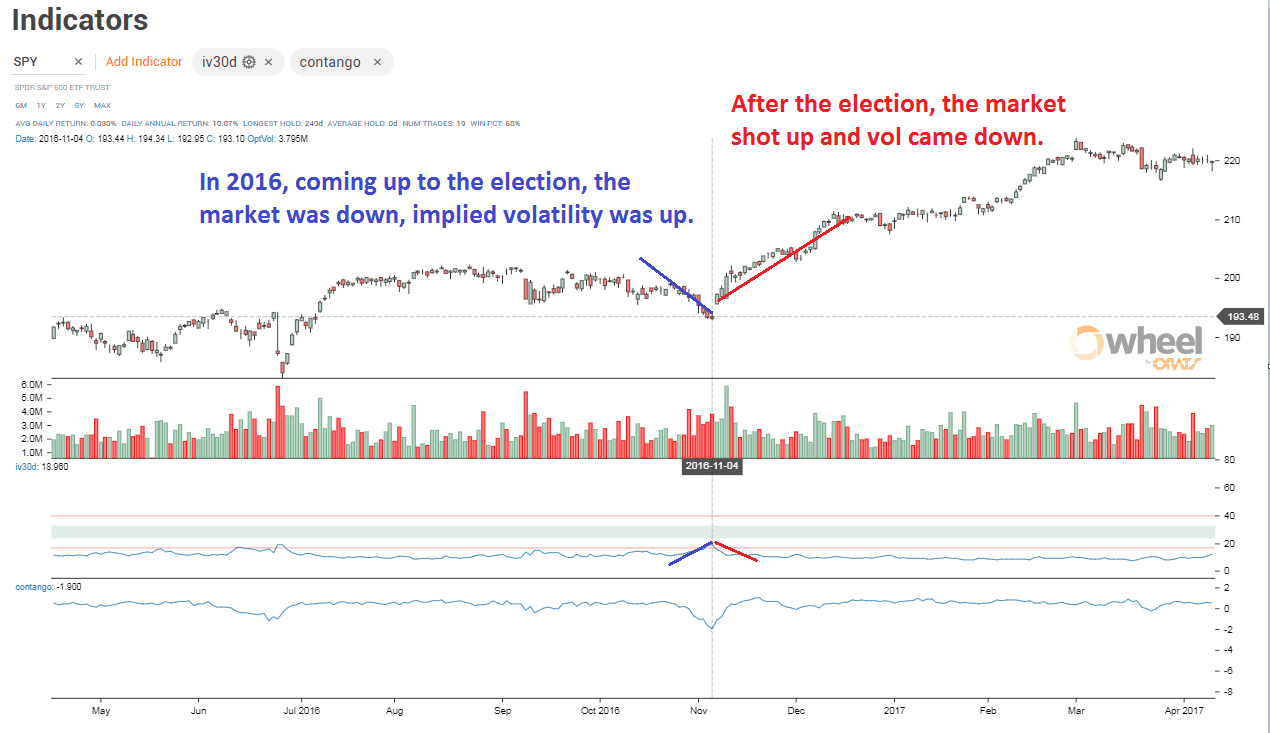 For a couple of weeks, the market has fallen and implied volatility is up. Today and yesterday has seen a reversal of those trends.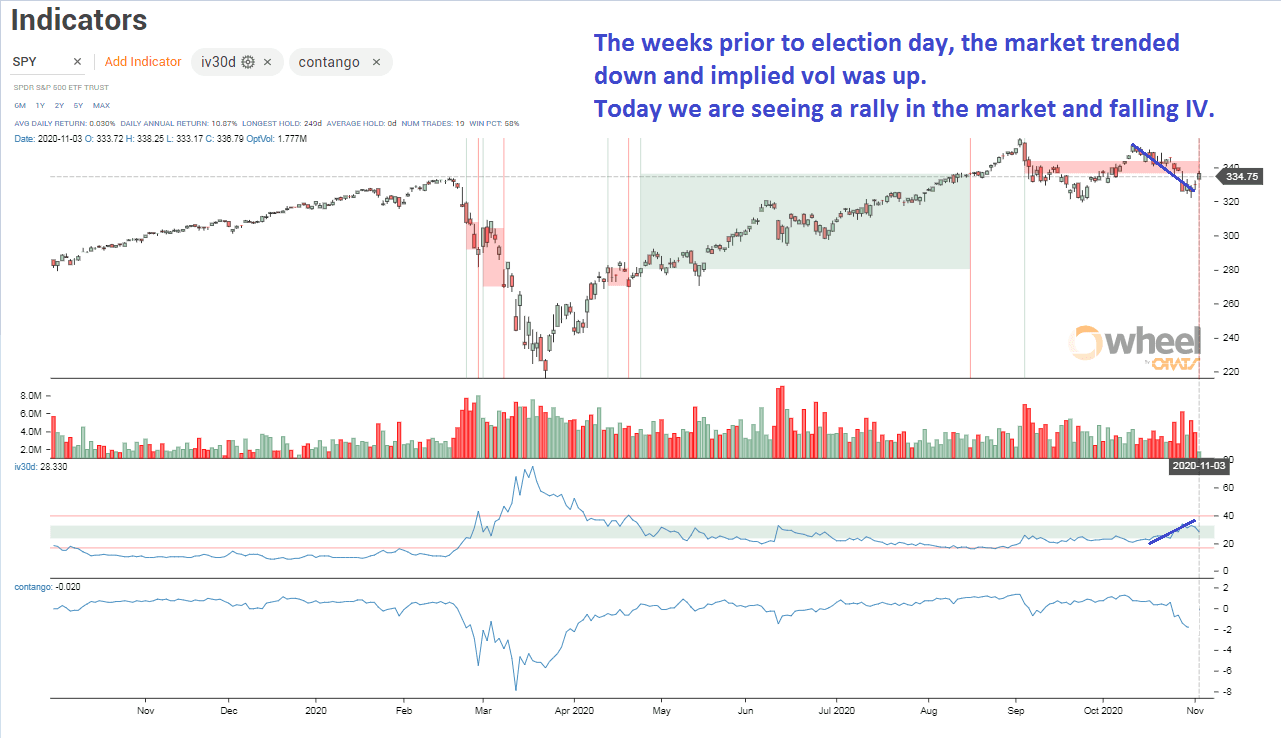 What will happen? If the election goes like the last one in 2016, many say the market will go on its merry way up. However, after the contested election between Bush Jr. and Gore in 2000, the market was pummeled after the election.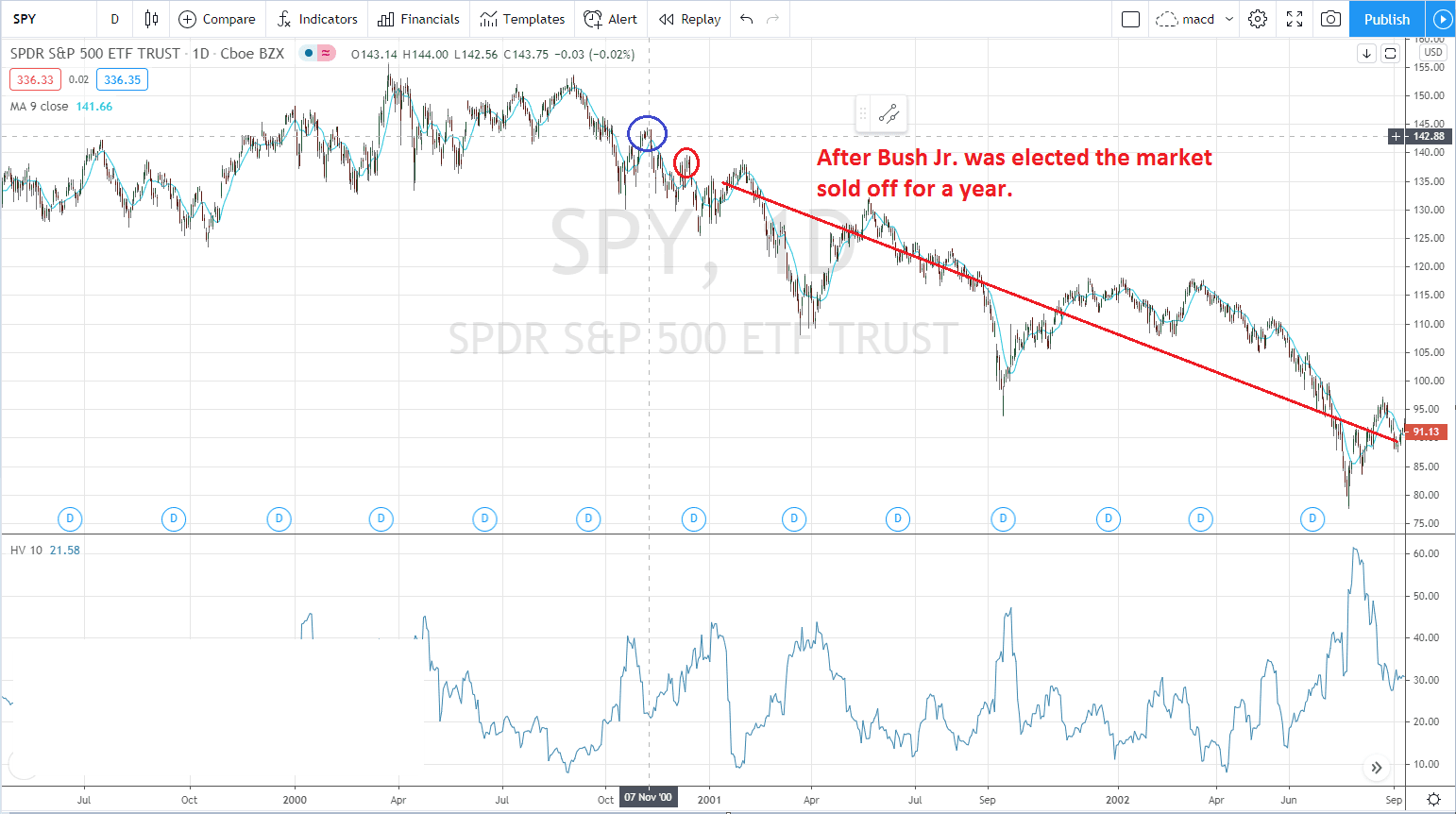 The current implied volatility surface of the market suggest that there are bumpy times ahead. Whereas, the 2016 market IV was at 20%, today it is at 30%. ORATS contango was at -2 now its at -3. Look out...