Where Were You In 1987 The Last Time The Market Dropped This Far?
1987 was the last time the S&P500 fell this far from the top this fast.
Summary
The S&P 500 has dropped 29% from its recent high, a level not seen since 1987. The author invites readers to share what they were doing in 1987 and adds a humorous anecdote about a beach volleyball game. A related article on charting the virus with options data is linked.
The S&P 500 has as dropped 29% from its recent high. The last time this happened was 1987 when it fell 33%.
I think we need some levity here.
Please share what you were doing in 1987.
For me, I was in the AVP NY Open and I'm the one (not) blocking 'The Hov' Tim Hovland who partnered with Mike Dodd to be one of the most successful teams in beach volleyball history. Needless to say, we lost the game.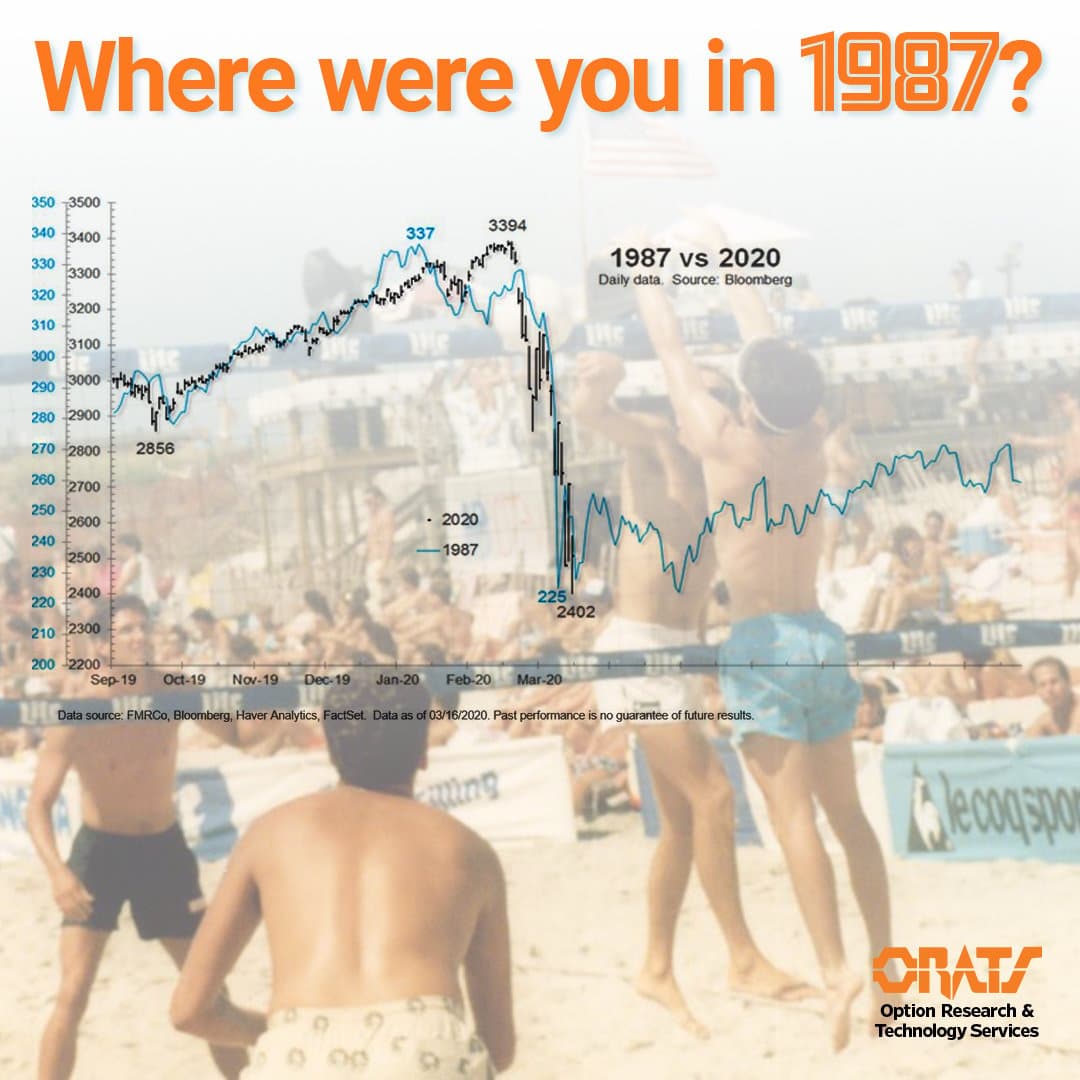 Here's the original shot.