Thursday, December 20th 2018
Technical Analysis Using Options Data
Technical Analysis Using Options Data
Summary
This article discusses technical analysis using options data, specifically the implied volatility of the SPY and its relationship with the stock price. ORATS provides a VIX-like reading for each symbol on the US equity options market, as well as put-call strike skew and term structure readings. Interested readers can sign up for a key at
SPY stock price on top of implied and realized volatilities. Do you see any patterns?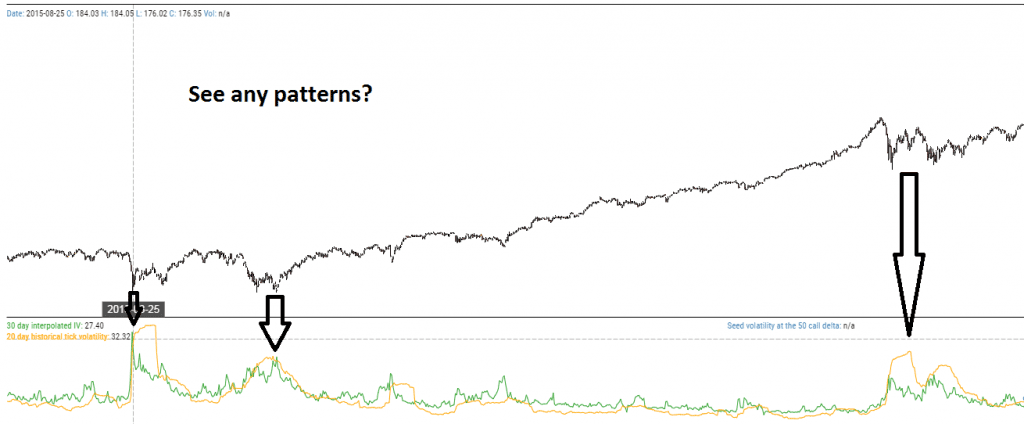 Implied volatility of the SPY, much like the VIX, normally rises as the SPY price falls. In times of calm, when volatility is flat or falling, stocks tend to rise.
ORATS provides this type of VIX-like reading for each symbol on the US equity options market.
Other important indicators are put-call strike skew and term structure readings.