Backtest Basics: Seeing The Relative Performance Of The Option Strategy To The Underlying
See the relative performance of an options strategy vs the stock returns by downloading the backtest report.
Summary
To see the relative performance of an options strategy versus the stock returns, download the backtest report and open StockStats and StrategyStats in a spreadsheet. Then, subtract the options return from the stock return to compare the two.
You can view the relative performance of the options strategy in a backtest to those of the underlying instrument by downloading the report.
You will get a downloaded zip file. Open StockStats: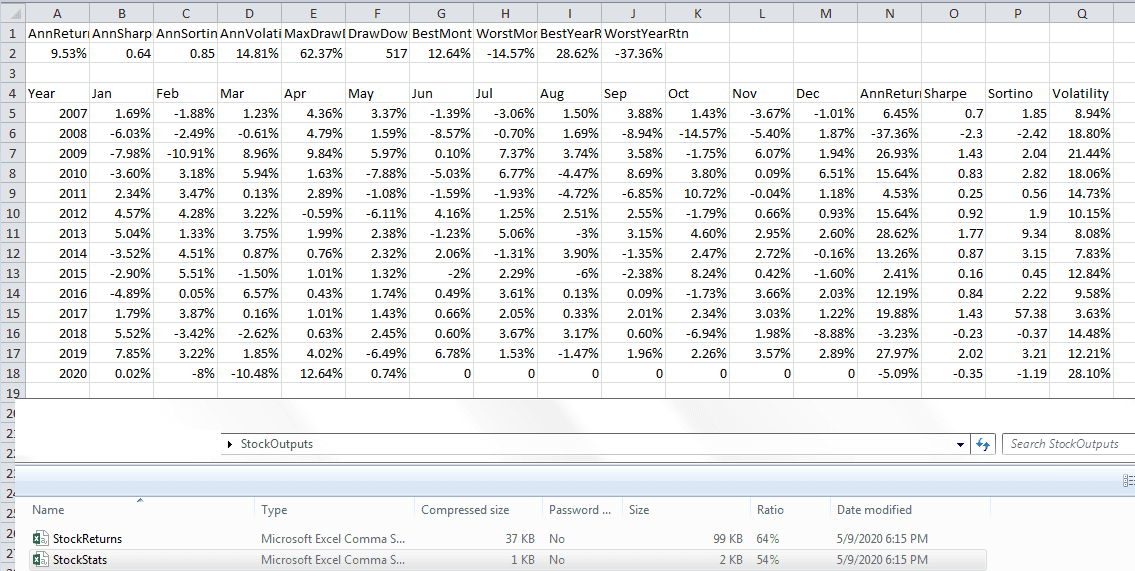 Do the same for StrategyStats. Add them to the spreadsheet and put a formula in as the stock return minus the options return.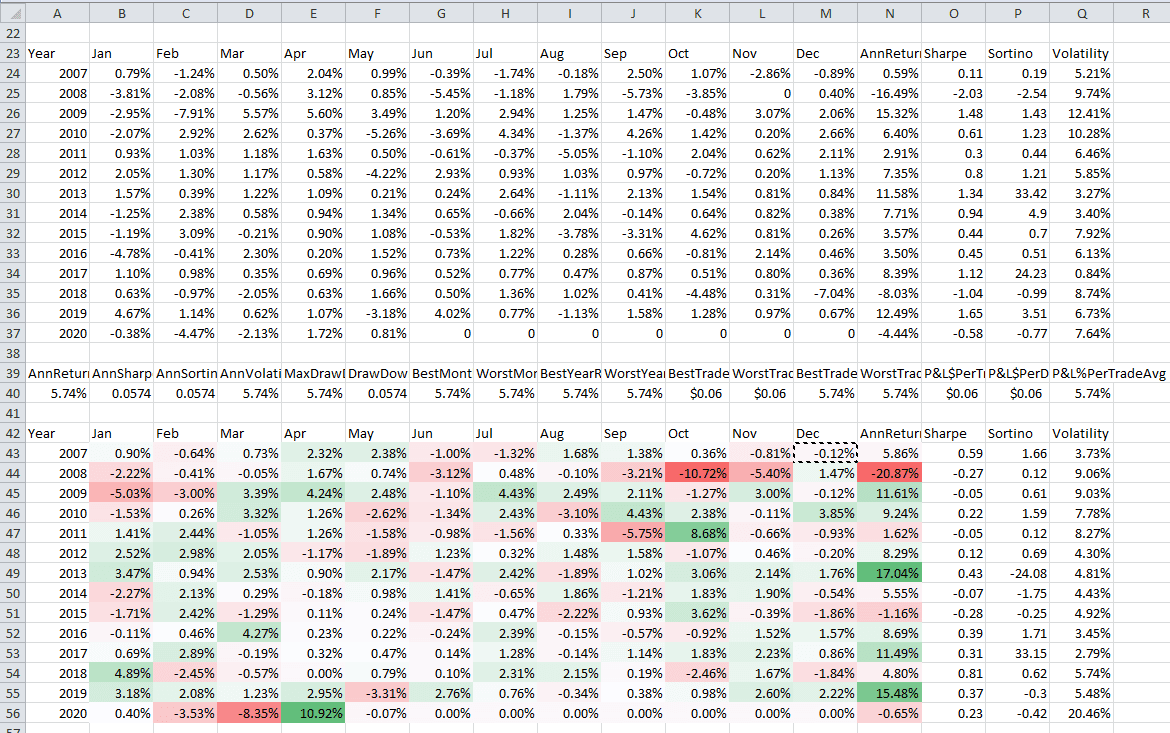 You can now see how the options strategy fared versus the stock.